Coby Cagle
Lead Pastor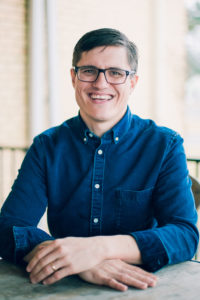 Coby was raised in SE Houston. He and his wife, Tammie, met in the halls of J. Frank Dobie High School where they were both active in choir and where he also played football. He graduated from Rhodes College with a degree in business and tired joints thanks to playing four years of college football. He also holds an MDiv from George Fox University.
Coby has felt called to serve as a pastor for as long as he can remember. His first ministry internship was in Brenham, TX in the summer of 2000. Since then he has worked in both small and large churches in Houston, San Antonio, Portland and Seattle. His greatest joy in ministry is practicing pastoral presence i.e. joining people as they experience the highs and lows of life. He is passionate about helping people learn how to hear, understand and respond to the voice of God. He also has a strong conviction to embody and teach biblical justice, racial righteousness and Gospel-centered reconciliation.
Coby and Tammie moved back to Houston in January 2018 because of their clear calling to live and minister in their home (and because they missed good BBQ). Together, they have two children named Mae Belle and Quinn.