Karis McQuinn
Director of Family Ministries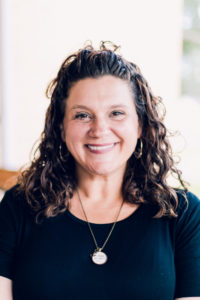 Karis was raised in El Paso, TX and remains a desert girl at heart. During her college years in Oklahoma, she discovered that introducing Jesus to children was a honor never to be taken for granted and the eyes of her heart were opened to her calling. Karis has been involved in ministry to children ever since, making the most of the small window of opportunity to impact the hearts of young people with the Truth.
Karis is married to a dreamy engineer and is raising an army of gentlemen, which is not for the faint of heart (solidarity, boy moms!). She sees the world through a creative lens and is constantly dreaming of a hot cup of coffee.
Karis cares deeply about "the least of these" and strives to partner with parents in shaping the hearts of our kids through service and experience; seeing God's creation and all people through the lenses of the Way and heart of Jesus. Karis believes our kids are the church of now, not the future, and longs for a world in which every kid knows how loved they are by God, how special and unique they are and that they are world-changers.