Thank you Melissa!
Oct 1, 2020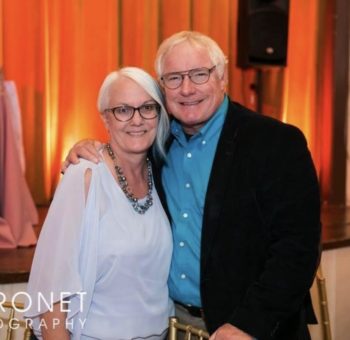 We are who we are, in part, because of Melissa Pride's faithfulness to the Gospel and her love for our community. She has served faithfully as an elder for about 4 years now and we are thankful for her courageous, strong and steady leadership over the years.
Well, Melissa and Ron are in the process of moving to Georgetown, TX. Which, of course, that means she will no longer be serving as an elder at our church. Melissa and Ron have been attending Ecclesia since a year after it was planted and their presence in our community will definitely be missed.

Last weekend we had an elder retreat and we were able to spend time honoring Melissa, telling her why we loved her, and celebrating what God is doing in this new season.
We invite you to also express your gratitude to Melissa by taking the time to write a note to her. You can find her email address on our church website.

Melissa and Ron, know we love you, we honor you. We are going to miss you a ton, but we know God is doing something big in your life. We look forward to seeing all that it entails.