Jul 7, 2021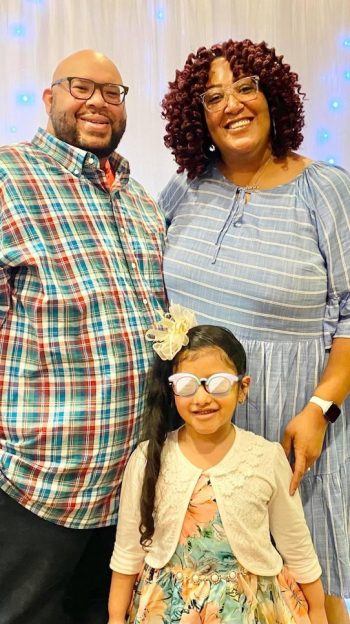 We are excited to announce that we have hired our next part-time Worship Directors. Andrea and Dominique German will be co-leading this very important ministry. Although we have not yet incorporated live music into our worship gatherings on Sunday mornings, Dom and Drea will begin working in this role on July 14. They will spend their first few weeks building relationships, preparing administratively, and helping ensure our equipment is ready for a full worship service.
Dom and Drea have a daughter whom they will prayerfully soon adopt. The two of them have been co-leading music and music ministries in a variety of churches for nearly a decade. While they are clearly good musicians, what impressed the hiring committee the most is who they are as people. If you spend five minutes with Drea and Dom, you will quickly realize they are warm, thoughtful, have a great sense of humor, and are passionate about following Jesus. They will undoubtedly help us grow and mature as we seek to Embody Love as a local, Christian community.
Please take some time to introduce yourself and welcome them by sending them a note at worship@ecclesiaclearlake.org.