Feb 16, 2020 · Episode 150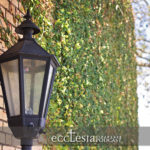 Lead Pastor Coby Cagle explores the themes of Matthew 5:21-37 and how Jesus reframed the law and how that should impact our lives.
What have we heard it said but we need to hear Jesus say something else?
What may need to be reframed in you?
Other References:
Recorded February 16th, 2020
We would love to hear how God is working in your life. If you would like to share your own story or prayer requests with our pastoral staff, please send an email to pastor@ecclesiaclearlake.org
You can give online to support the ministry and mission of ECL.
https://ecclesiaclearlake.org/giving